The Golden Bed, An ancient Greek story…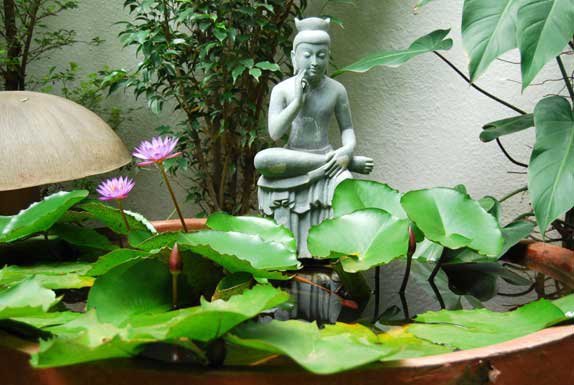 A famous king had made a guesthouse for other kings when they used to visit. He made such a beautiful guesthouse, even better than the palace, and he made a golden bed which exactly fitted him: if he was five foot five inches, he had made the bed exactly five foot five.
Nobody had the courage to ask him, "What are you doing? Somebody may come who is six feet, and he will not find it comfortable on this bed." But it was well known that if you asked this king anything he answered with his sword, your head would be cut off. You could not ask anything; his word was the law!
So the craftsmen made the bed exactly to fit a man who is five foot five inches. But it is very difficult to find the same sized people …. The first emperor who came as a guest loved the guesthouse. He repented later on, but then it was too late. In the night four big wrestlers came in. Because he was six feet tall they had to push him
from both ends to fit the bed.
The king had ordered, "Everybody has to fit the bed. If he is too long, cut him short, or push him in! If he is too short, make him longer! Don't be worried whether he lives. Alive or dead – I have made a special bed of pure gold …."
The emperor tried hard, but those four wrestlers first tried to push him in to fit to five foot five, and it was a difficult job. How to squash a man of six feet? They almost killed him. He said, "What are you doing?"
They said, "You have to fit with the bed." But because they could not manage to push him shorter they had to cut off his head; then he fit the bed perfectly. And they told the king, "The guest is in absolute rest." Just two, three more people were caught by him, and then the story spread. But he killed three kings just by trying to make them fit according to the bed.
That is being done all over the world by all the religions. They want you to fit their ten commandments, they want to make you fit according to their scriptures. They don't care about you; their bed is more important. It is made of twenty-four-carat gold. Now all those commandments, all those disciplines preached five thousand, ten thousand years ago, have become out of date. They need refinement. They also need to evolve as everything is evolving.
But no religion is ready to modify anything or refine anything or evolve anything. It has been given by God, and he knows better, so you have to follow things which don't suit you. All the religions are old and everything has changed since then: only those scriptures are dead and cannot change. But their ideologies are poisonous, they will kill you. They are killing human beings – their very spirit is destroyed, their radiance has been taken away, their growth stifled.
OSHO

Yakusan: Straight to the Point of Enlightenment, Chapter 13